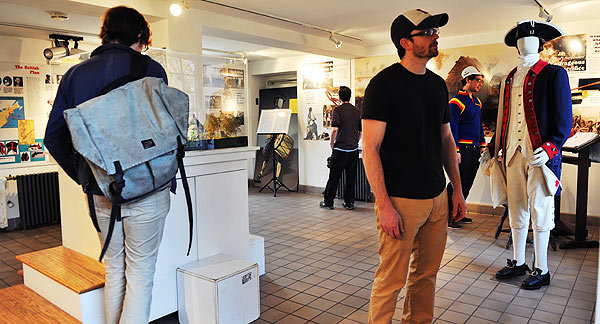 Located in the heart of Park Slope, the Old Stone House is a perfect place to explore Brooklyn's past while enjoying one of its most vibrant neighborhoods. Visit our beautiful new playground and gardens, play basketball or handball, 
Breville 800jexl Juicer

Interpretive Center
Explore The Battle of Brooklyn, the first and largest battle of the American Revolution. Our permanent exhibit delves into the Battle, from the tense buildup through its dramatic climax. Informative for everyone from families to those with a deeper interest in the Revolutionary War, the exhibit features period weapons and clothes, as well as documents and artifacts that bring the fateful events of August 1776 to life.
Find us at the center of Washington Park & JJ Byrne Playground, between 4th and 5th Avenues/3rd and 4th Street in Park Slope, Brooklyn.  Accessible via the F/4th Avenue and the R/Union Street or the B63 bus.